The Novartis Foundation and American Heart Association are hosting a Satellite Symposium at the European Society of Cardiology Congress 2019.
13:00pm - 14:00pm, 1 Sep 2019, Room Helsinki, Paris Expo Porte de Versailles
Urbanization is putting enormous strain on public health systems, but cities also offer great potential to fight cardiovascular disease.
Join the Novartis Foundation, American Heart Association and partners to learn how the multisector Better Hearts Better Cities initiative leveraged cities as drivers to improve cardiovascular health. 
Speakers will share key learnings from the initiative and highlight how this simple and sustainable model can be replicated across the world.
|   | Subject | Presenter |
| --- | --- | --- |
| 13.00 - 13.10 | Urban cardiovascular disease, a ticking time bomb in low- and middle-income counties | Ann Aerts, Novartis Foundation |
| 13.10 - 13.20 | Innovative ways to accelerate detection and diagnosis of hypertension in urban settings | Peter Lamptey, London School of Hygiene and Tropical Medicine |
| 13.20 - 13.30 | Addressing gaps in quality of care across cities, enhancing cardiovascular outcomes | Nancy Brown, American Heart Association |
| 13.30 - 13.40 | Simplifying guidelines for hypertension in primary care | Álvaro Avezum São Paulo Cardiology Society |
| 13.40 - 13.50 | Data, digital and AI to reimagine CV health and care | Elena Bonfiglioli Microsoft |
| 13.50 - 14.00 | Q&A |   |
Speaker biographies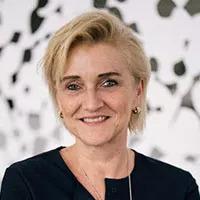 Ann Aerts, Head of the Novartis Foundation
Dr. Ann Aerts has led the Novartis Foundation since January 2013, with the exciting responsibility of heading an organization committed to exploring innovative solutions to improve health in low-income populations, most recently by focusing on leprosy elimination and cardiovascular health, in addition to digital health. In 2019, the Novartis Foundation is sharpening its focus to concentrate fully on reimagining how data, digital and AI can transform global health.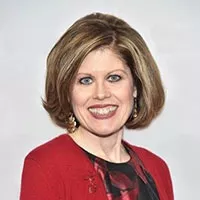 Nancy Brown, Chief Executive Officer, American Heart Association
As American Heart Association (AHA) CEO since 2008, Nancy Brown has elevated the organization as a global leader in heart disease and stroke science innovation. Under her leadership, the AHA established the first-ever definition of "cardiovascular health" and just announced its bold 2030 global aspiration: "Together with global and local collaborators, we will equitably increase worldwide healthy life expectancy from 64 to at least 67, by 2030."
Peter Lamptey, London School of Hygiene and Tropical Medicine
Prof. Peter Lamptey is a public health physician and expert on health in developing countries. He is currently a Professor of Non-  communicable Diseases (NCDs) and a member of the Global NCD Advisory Group at the London School of Hygiene and Tropical Medicine, and a Distinguished Scientist and President Emeritus at FHI 360. He has played a pivotal role in implementing HIV/AIDS prevention, care, treatment and support programs for over 30 years.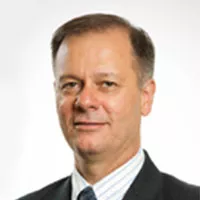 Álvaro Avezum, Research Director, São Paulo Cardiology Society
Prof. Álvaro Avezum, cardiologist and epidemiologist, is the Research Director of São Paulo Society of Cardiology and of the International Research Center at Oswaldo Cruz German Hospital in Brazil. He also serves as Professor at São Paulo University and as International Research Associate at Population Health Research Institute, McMaster University. Thompson Reuters and Clarivate Analytics have both named him one of the world´s most influential scientific minds in clinical medicine.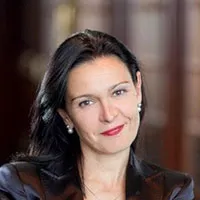 Elena Bonfiglioli, Managing Director Health and Life Sciences, Microsoft EMEA
Elena Bonfiglioli leads the Health and Life Sciences Industry business for Microsoft in Europe, Middle East and Africa, and is part of the World Wide Commercial Business Team. She is responsible for driving strategy and business development, partnerships, and positioning for the region across public health, social services, providers, and pharma. Elena is an advocate for the transformation of healthcare systems with Cloud and AI.