The Promise of Digital Health: Addressing Non-communicable Diseases to Accelerate Universal Health Coverage in LMICs - Infographic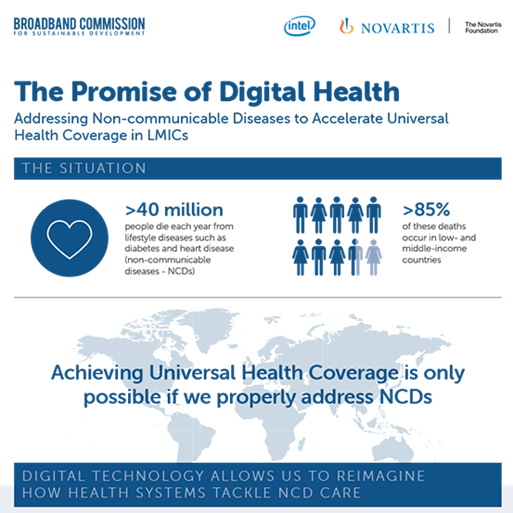 Digital health solutions promise to change the way healthcare is provided, driving progress toward universal health coverage and transforming outcomes for patients with NCDs.
This media asset is free for editorial broadcast, print, online and radio use. It is restricted for other purposes.