Reimagining Global Health through Artificial Intelligence: A Roadmap to AI Maturity - Infographic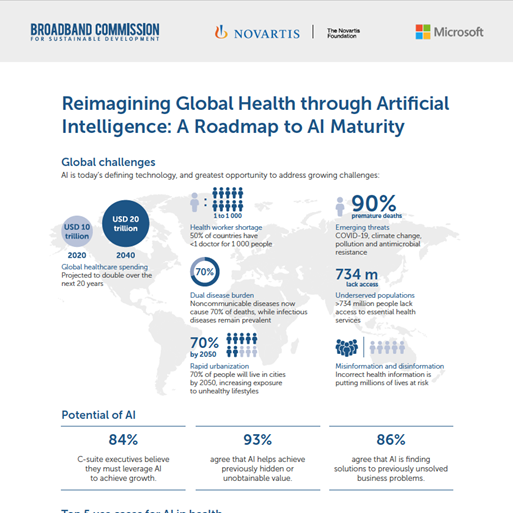 This infographic addresses global challenges and details the potential of Artificial Intelligence, the top 5 use cases for AI in health, and the roadmap for AI maturity in health.
This media asset is free for editorial broadcast, print, online and radio use. It is restricted for other purposes.